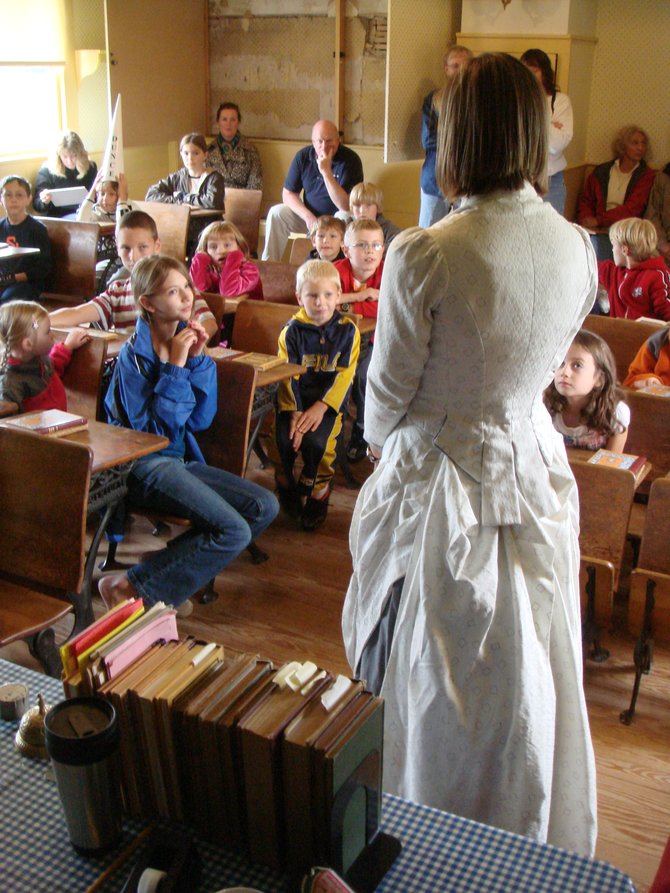 Schoolmarm Mattie Buckland, portrayed by Casey Frazee, instructs students in the Rippleton Schoolhouse. This year is the eighth season The Friends of Lorenzo have sponsored the summer day camp. The Friends sponsored the move of the schoolhouse to Lorenzo in 1997, then raised funds to restore the one-room structure to its 1880s appearance. Each fall, The Friends also host the free "Community Day" at Rippleton.
Stories this photo appears in:
In marking another year of achievement, President Casey Frazee and the trustees of The Friends of Lorenzo will be hosting the 37th Annual Meeting of the Friends of Lorenzo at 7 p.m. on Thursday, March 22 in Stone's Throw of the Lincklaen House.