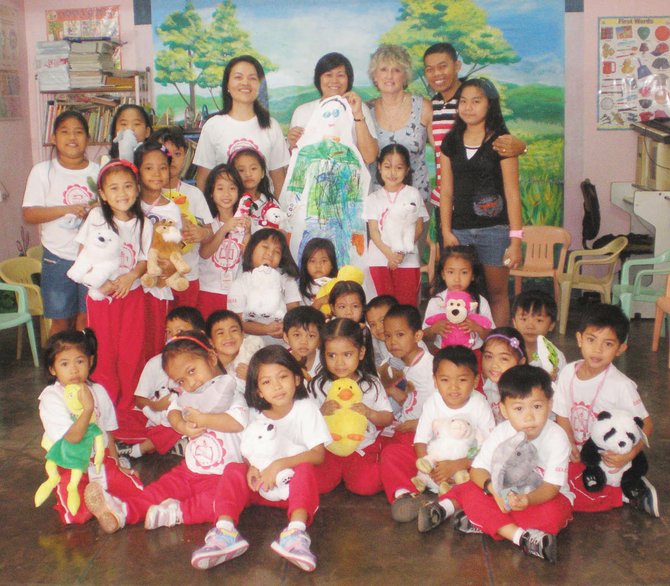 Roberta Stevenson, of Baldwinsville Christian Academy, is pictured with 4-year-old preschool students who are holding and hugging stuffed animals donated to them by students in kindergarten and elementary classes at BCA.
Stories this photo appears in:

Just before Christmas, the BCA students collected the gifts for the Kids of the Chapel Pre-school in Manila, Philippines. In appreciation, the preschool children performed the Tingingling - a traditional Filipino dance.