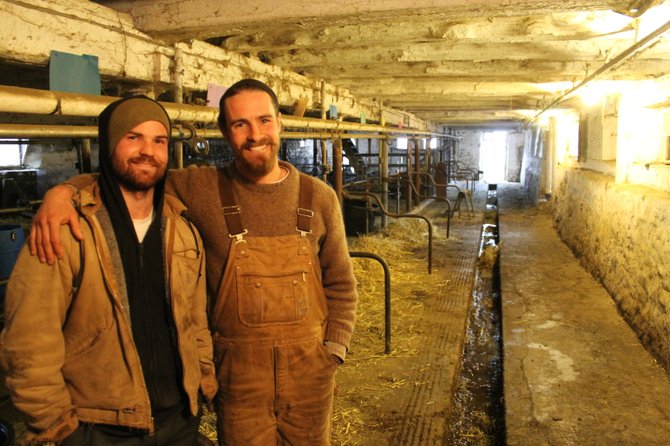 Greyrock Farm Owner Matt Volz, left, and Tim Biello, manager of vegetables and horses, stand in front of the milking area at the farm in Cazenovia. Volz began his business in 2010 with just one full-time employee. He now has five other workers helping with the daily routine and harvesting raw milk.
Stories this photo appears in:
Got raw milk? Greyrock Farm CSA in Cazenovia does. Owner Matthew Volz began selling unpasteurized, unhomogenized milk on East Lake Road almost two years ago, hand-milking his one Brown Swiss cow named Minnie.