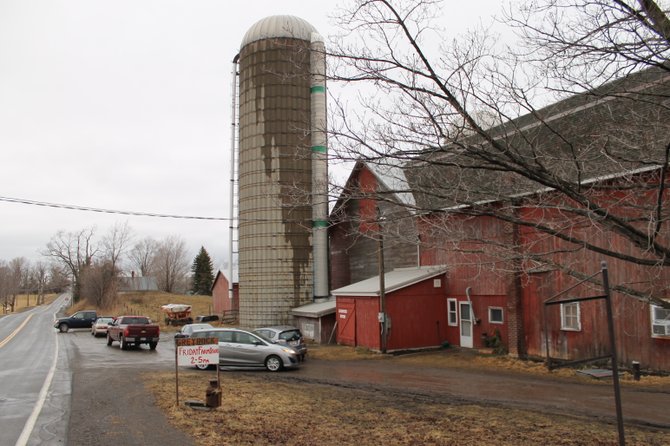 Greyrock Farm, located at 6100 East Lake Road in Cazenovia, holds a weekly market from 2 to 5 p.m. every Friday afternoon. Along with fresh vegetables, grass-fed beef and lamb, customers can sample and purchase unpasteurized, unhomogenized milk.
Stories this photo appears in:
Got raw milk? Greyrock Farm CSA in Cazenovia does. Owner Matthew Volz began selling unpasteurized, unhomogenized milk on East Lake Road almost two years ago, hand-milking his one Brown Swiss cow named Minnie.