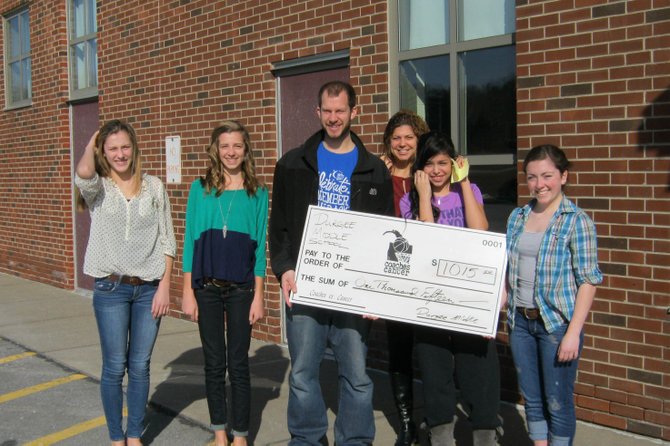 Durgee Junior High School students present Craig Anderson, center, special events manager for the American Cancer Society, with a donation for Coaches vs. Cancer. Students are (from left) Jordan Walts, Emma Funiciello, Meghan Lefancheck and Caroline May.
Stories this photo appears in:

Durgee Junior High School held its annual version of "March Madness" on March 2 when the school's eighth-grade teachers challenged the school's ninth-grade teachers to a friendly game of basketball in the school's gymnasium as a fundraiser for Coaches vs. Cancer.