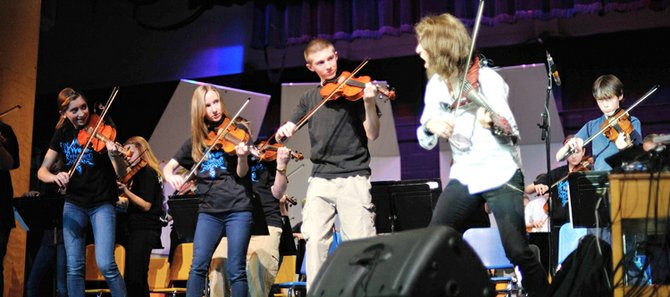 Mark Wood performed with members of the Skaneateles High School orchestra during his March 7 concert in the high school auditorium. All money raised from concert ticket sales will gotoward the district's strings education programs.
Stories this photo appears in:

A sensational, "electrifying" event occurred at Skaneateles High School on Wednesday, March 7, when world-renowned electric violinist Mark Wood brought his educational program Electrify Your Strings! to the Skaneateles Central Schools strings program.