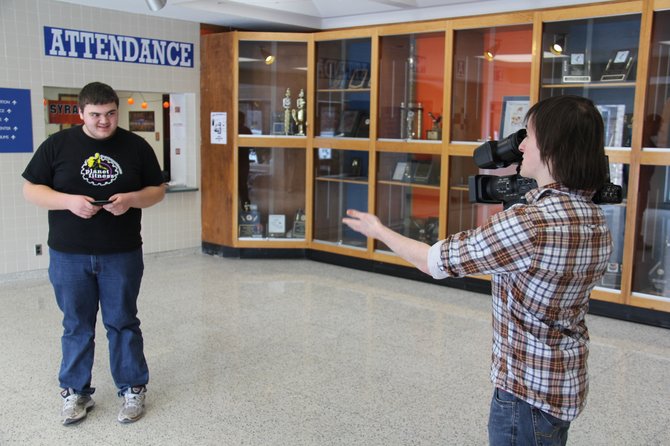 Matt Pede and Chris Steinberger are in the running for a $15,000 or $10,000 prize from NYCM Insurance.
Stories this photo appears in:

Erratic driving isn't just for the drunk. That's the message two East-Syracuse Minoa High School students are trying to send with their video showcasing the similarities between drunk and distracted driving. Now, they're in the running for a $10,000 or $15,000 prize for the school district, thanks to their video genius.