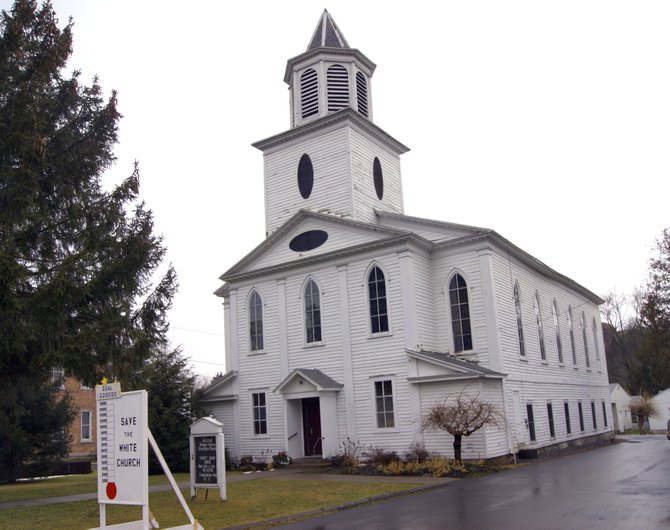 The Elbridge Community Church is looking to raise $200,000 for structural and roof repairs.
Stories this photo appears in:

A building serving the Elbridge community for the last 189 years needs a little bit of love. The Elbridge Community Church on Main Street in the village needs structural and roof repair. Inspired by the snowfall-related collapse of multiple area church roofs last year, church officials have decided to reinforce the structure and replace the roof.