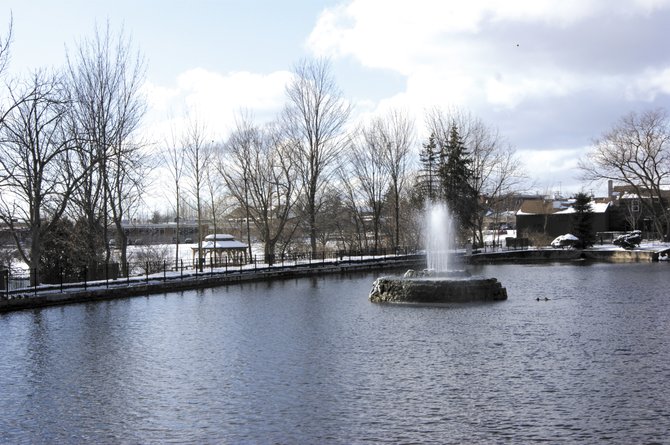 Renovations to the Swan Pond in Manlius are planned to begin this spring.
Stories this photo appears in:

The village of Manlius' planned makeover of the Swan Pond and park around it is in the midst of a makeover of its own.

Village of Manlius plans park clean-up, renovations
The Swan Pond, a favorite walking destination of village of Manlius residents, has been targeted by the village for a series of improvements.