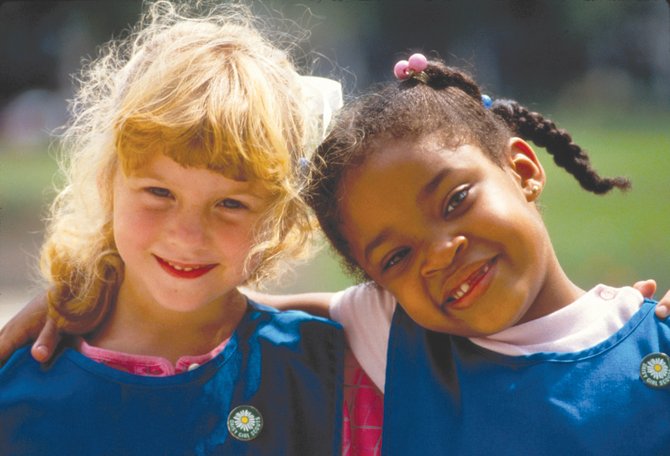 The Girl Scouts of the USA are celebrating their 100th anniversary this year. The organization got its start in 1912 when Juliette Gordon Low gathered 18 girls in her Savannah, Ga., home in an effort to give girls the opportunity to develop spiritually, mentally and physically.
Stories this photo appears in:

The Girl Scouts have grown significantly since their first meeting in the Low mansion in Savannah, Ga. on March 12, 1912, where topics covered ranged from caring for babies to securing a burglar with eight inches of cord. The meeting was headed up by Juliette Gordon Low, known colloquially as "Daisy," who believed that all girls should be given the opportunity to develop physically, mentally, and spiritually. With the goal of bringing girls out of isolated home environments and into community service and the open air, she created the Girl Guides to offer them the opportunity to do just that. Under her guidance, those first 18 girls hiked, went on camping trips, learned how to tell time by the stars and studied first aid. As time went on, the Girl Guides — later called Girl Scouts — became more and more popular. In addition to outdoor activities, the organization began to take on community service activities, especially after America became mired in World War I and later the Great Depression. It's now a staple of the institution.