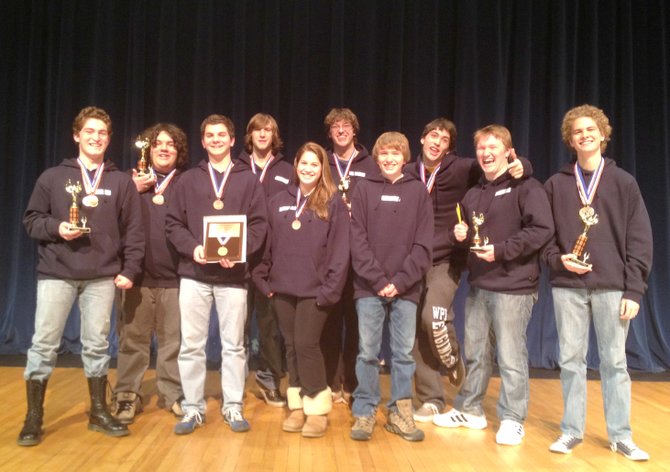 Members of the 2011-12 Cazenovia Academic Decathlon Team pose with their trophies and awards after placing first at the Jan. 28 Section III regional competition. The team will compete in the New York State Academic Decathlon Competition on March 9 and 10 at Onondaga Community College.
Stories this photo appears in:

The Cazenovia Academic Decathlon Team competed in the Section III regional competition on Jan. 28, and came in first place overall, winning 25 individual medals and placing second in the "Super Quiz" category.