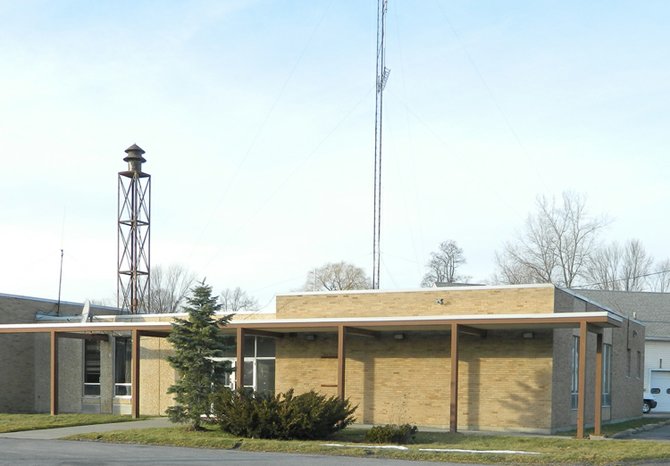 The old fire station/new village hall building on Fennell Street has a defunct 95-foot communications antenna, center, that needs to be removed. It is a dangerous job, however, and the village board wants the work done by professionals. The structure standing above the building to the left is the old whistle.
Stories this photo appears in:

Removal of the defunct antenna tower from the old Fennell Street fire station by an independent contractor, which was approved by the village board at its June 14 meeting, has been called off after the village attorney refused to authorize the contract.