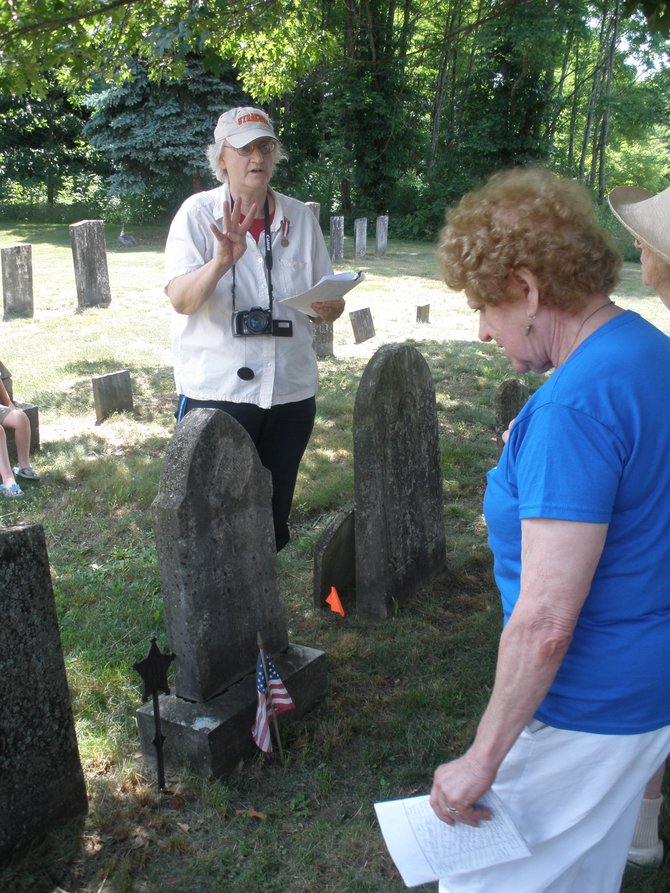 Sue Greenhagen, left, describes the Civil War-era grave markers at Pine Plains Cemetery in Clay during the cemetery's bicentennial celebration while town historian Dorothy Heller listens.
Stories this photo appears in:

This past Saturday, Pine Plains Cemetery in the town of Clay celebrated its 200 anniversary with a ceremony that drew about 60 people. The cemetery, one of the oldest businesses still in operation in Onondaga County, has seen nearly 10,000 burials, and it is the resting place of veterans from every war in which the United States has taken part.