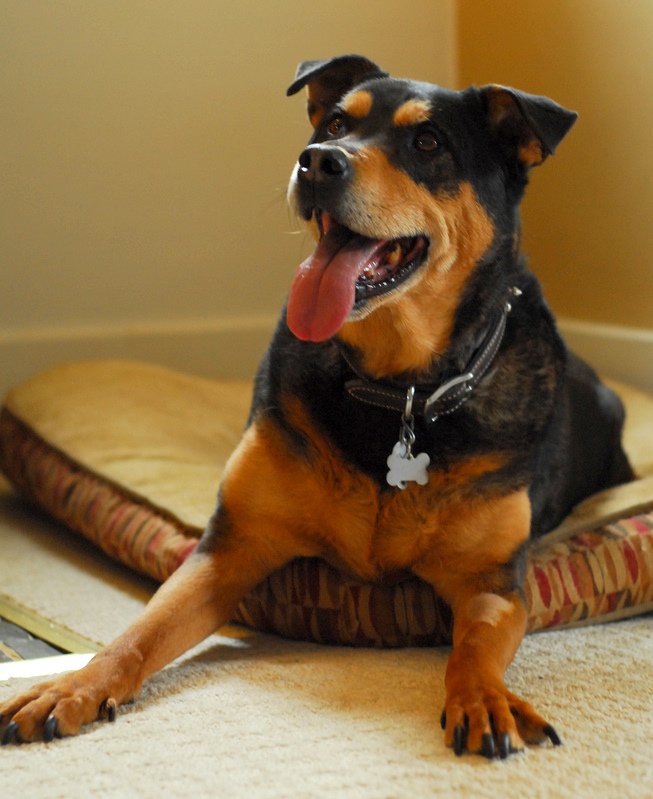 Jadran's dog, Rocky, was killed in an attack by a loose pit bull in the city last summer.

Stories this photo appears in:

It's yet to be a full year since I lived through a nightmare, a nightmare that doesn't seem to have an ending. On Thursday, Aug. 11, 2011, my dog, Rock, and I were attacked by a pit bull running loose in my old Syracuse neighborhood. Rock, a Rottweiler that I rescued from a shelter in Colorado, had just turned 12 years old a few months prior. To this day, I know that if it weren't for Rock sacrificing his own life, it would have been a child, an adult, another animal or me that would have been hurt or killed. He acted with the utmost bravery that day and proved he would always make me feel safe. Sadly, many people (myself included) do not feel safe. While my incident happened in the city of Syracuse, near Le Moyne College, I recently learned of a similar situation happening in the town of Clay.