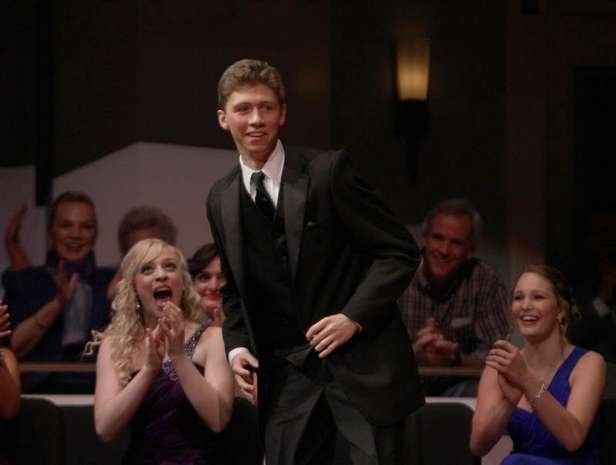 Nick Ziobro (center) stands to accept first place in the Great American songbook competition while competitors Jillian Slade and Genevieve Ellis cheer excitedly.
Stories this photo appears in:

Not many people can say they've performed in the presence of legendary American singers. But at only age 15, Nick Ziobro can say he's done just that.