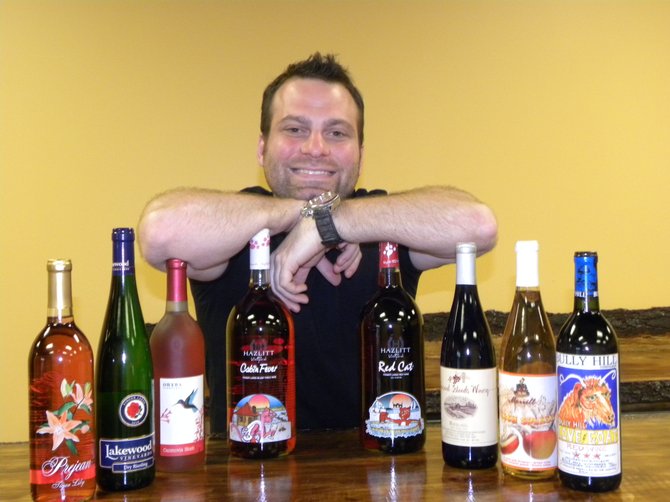 Liquor Town and Tis Mart owner Bob Tisdell Jr. stands behind the bar of his new NYS Wine Tasting Room. A grand opening will be held Saturday, June 23, at the store located at 5501 Bartell Road in Brewerton.
Stories this photo appears in:

Liquor Town will soon unveil the newly renovated 1,400-square-foot space with a grand opening celebration showcasing many locally produced wines. The space also includes a tasting bar.