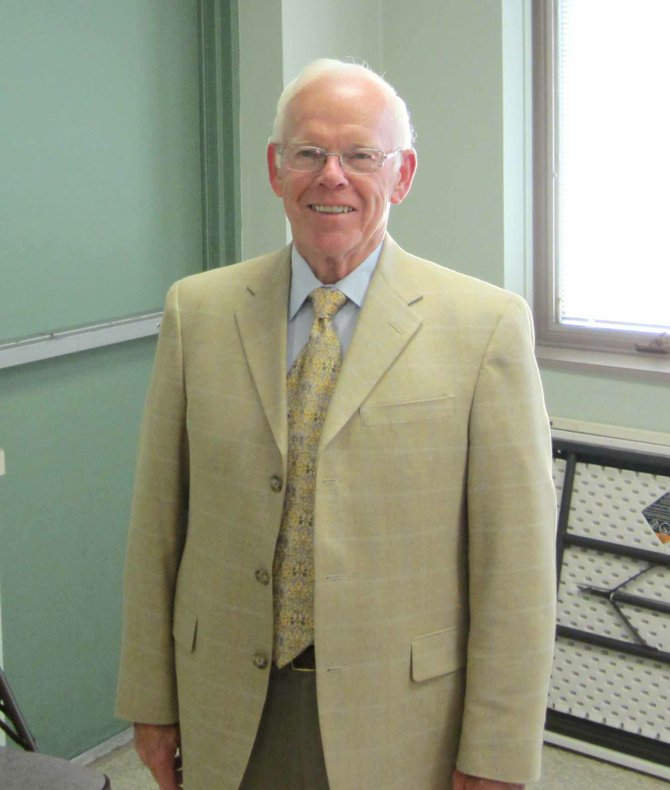 William Peverly is the new interim police chief for the village of North Syracuse. Peverly worked as the police chief of East Syracuse for 15 years, in addition to serving with the Onondaga County Sheriff's Department.
Stories this photo appears in:

The North Syracuse village board has appointed William Peverly as its interim police chief, replacing former Chief Thomas Connelly, who stepped down in May. The 70-year-old Taunton resident attended the June 14 board meeting where he was appointed. Peverly has a broad range of experience in law enforcement. From 1964 to 1978, he worked as an officer of the Onondaga County Sheriff's Office. From 1978 to 1981, he worked in the Onondaga County Department of Corrections. He was the chief of police for East Syracuse from 1981 to 1996. In 1996, he moved to a higher position with the Onondaga County Sheriff's Office, acting as a deputy chief of civilian and administrative affairs.