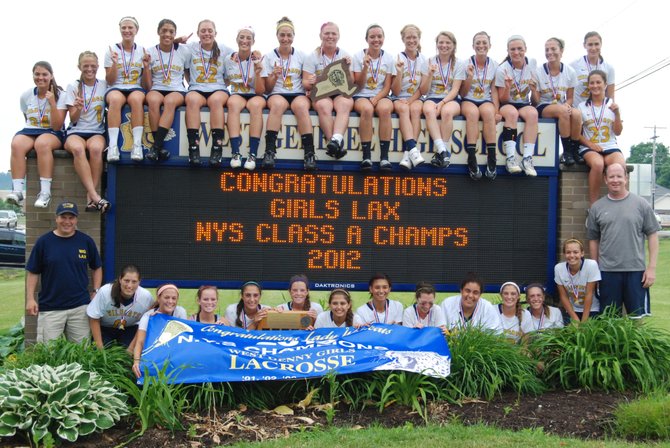 West Genesee's girls lacrosse team with the state Class A championship trophy in front of the high school after beating Penfield, 9-5, to win the program's sixth state title, but first since 2008. The Wildcats had lost in the state semifinals each of the last three years.
Stories this photo appears in:

Late surge pushes Wildcats past Penfield,
At last, West Genesee's girls lacrosse team has the sixth state championship it waited four long years to attain. A tense, low-scoring state Class A final against Penfield Saturday at SUNY-Cortland broke open when seniors Emily Tripodi, Erica Geremia and Shannon Hawley combined for four goals late in the second half, leading the Wildcats past the Patriots 9-5.