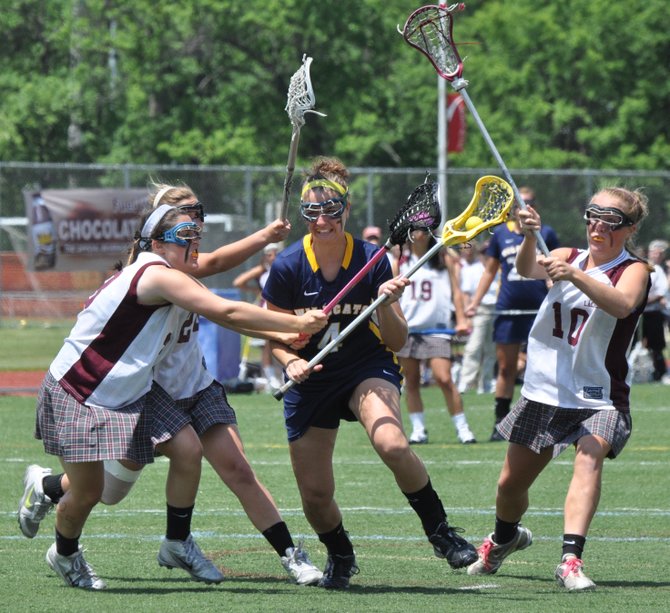 West Genesee senior Emily Tripodi (4) barrels through three Bay Shore defenders and scores a goal early in the second half of Friday's state Class A semifinal, where the Wildcats beat the Marauders 10-9.
Stories this photo appears in:

WG girls fend off Bay Shore 10-9, in tense semifinal
Those five state Class A state championships earned in the previous decade were nothing but a distant memory to current members of the West Genesee girls lacrosse team. All these Wildcats had known were three consecutive years of cruel frustration, each time stopped in the semifinal round of the annual state final four at SUNY-Cortland.