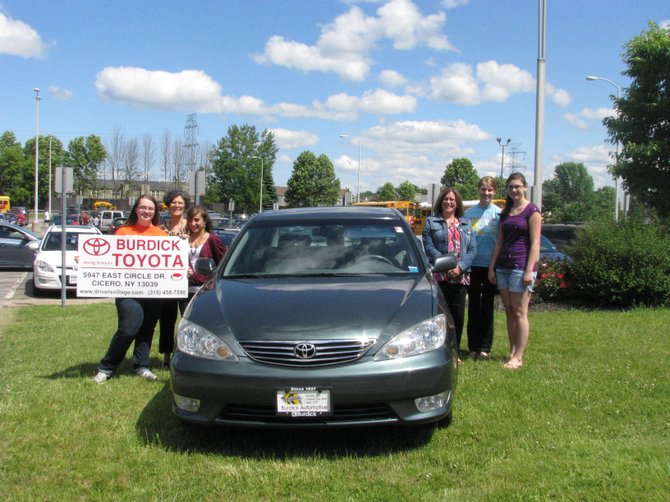 Cicero-North Syracuse High School's Students Against Destructive Decisions group is putting on an After the Ball Party after the school's Senior Ball to discourage students from getting into trouble. As an incentive to encourage students to attend, Burdick Toyota has donated a car for one lucky student to win. Pictured with the car are, from left, SADD President Sarah Knickerbocker, club co-advisor Michele Barbagallo, Tori Florczyk, co-advisor Sara Villnave, Anna Doren and Kayla Ventura.
Stories this photo appears in:

It's been a tough year for the kids in Cicero-North Syracuse High School's Class of 2012. In December, popular senior Taylor Fleming was killed in a car accident. Last month, class advisor Marty Campbell, a social studies teacher, lost his battle with lymphoma. With the Senior Ball this weekend, the Students Against Destructive Decisions club is hopeful that their classmates will be mindful of those losses and think carefully about what they'll do to celebrate after the dance.