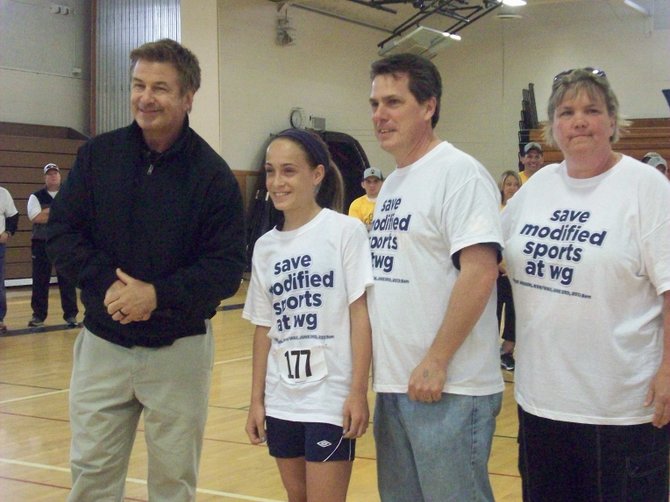 (From left) Alec Baldwin, Grace Schnorr, Gil Schnorr and Jane Sasso pose for a photo. Baldwin came out to the West Genesee modified sports fundraiser to show his support. Gil Schnorr and Sasso are members of the modified sports booster club, while Grace Schnorr threw the first pitch at the event's softball game.
Stories this photo appears in:

The West Genesee Modified Sports Boosters have raised the $75,000 necessary to once again save modified sports for the coming school year.

More than 800 people came out to show their support for West Genesee modified sports, including the star of NBC's "30 Rock," actor Alec Baldwin.