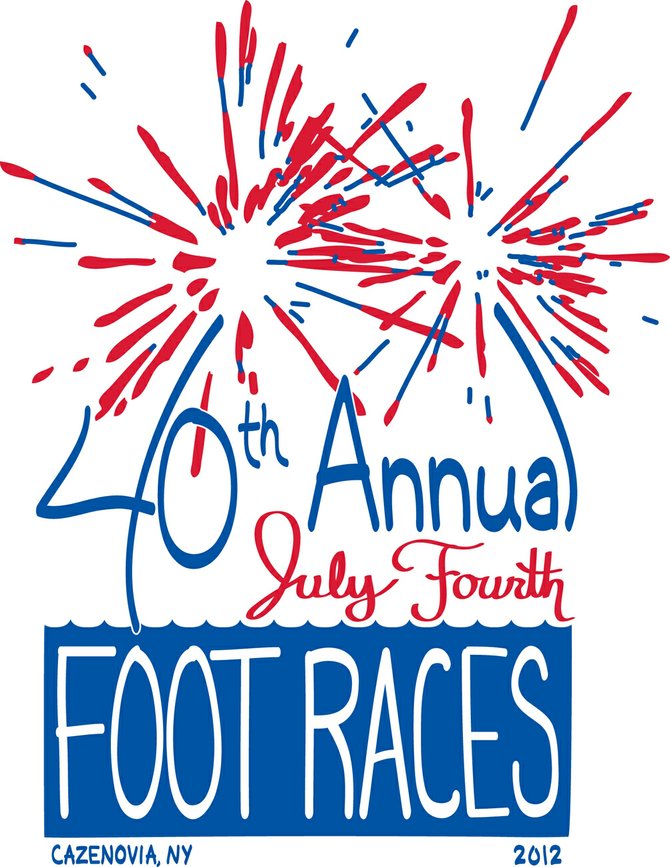 The 4th of July Footrace Committee has chosen four of the students designs to be used in the next four years, all of which are on display at McDonalds. Megan Buckner's design, pictured here, will be used for this year's race.
Stories this photo appears in:

The Cazenovia McDonald's Restaurant is currently displaying a new group of art works by a Cazenovia College photography student and a visual communications illustration class now through early July.