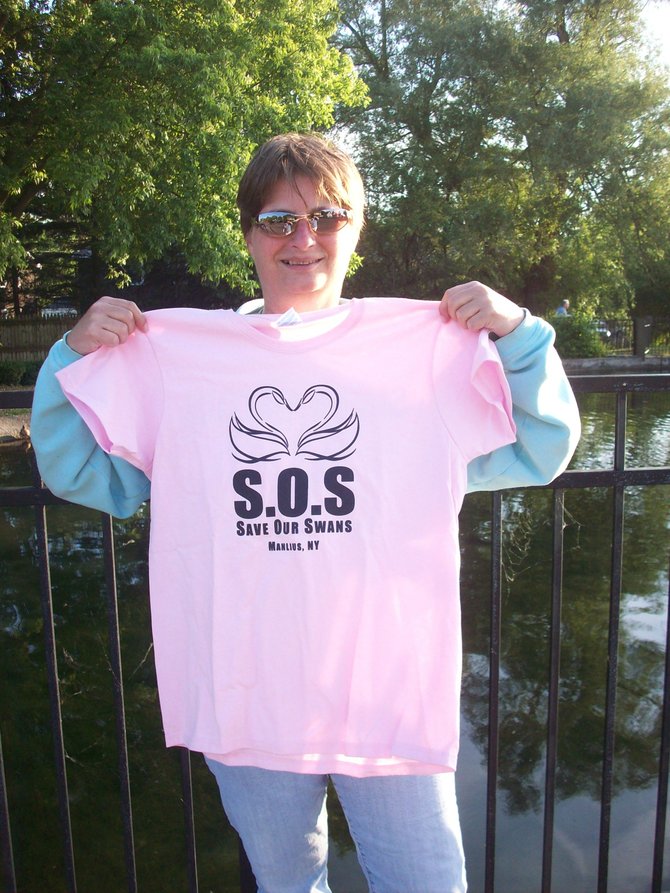 Melanie Uhlig holds up her Swan Patrol T-shirt which reads, "Save Our Swans."
Stories this photo appears in:

Melanie Uhlig views herself as a protector of sorts. The 52-year-old Fayetteville woman is one of 30 residents who are volunteering their time to patrol the Manlius Swan Pond 24 hours a day in order to protect the swans, Manny and Faye, and their eggs.