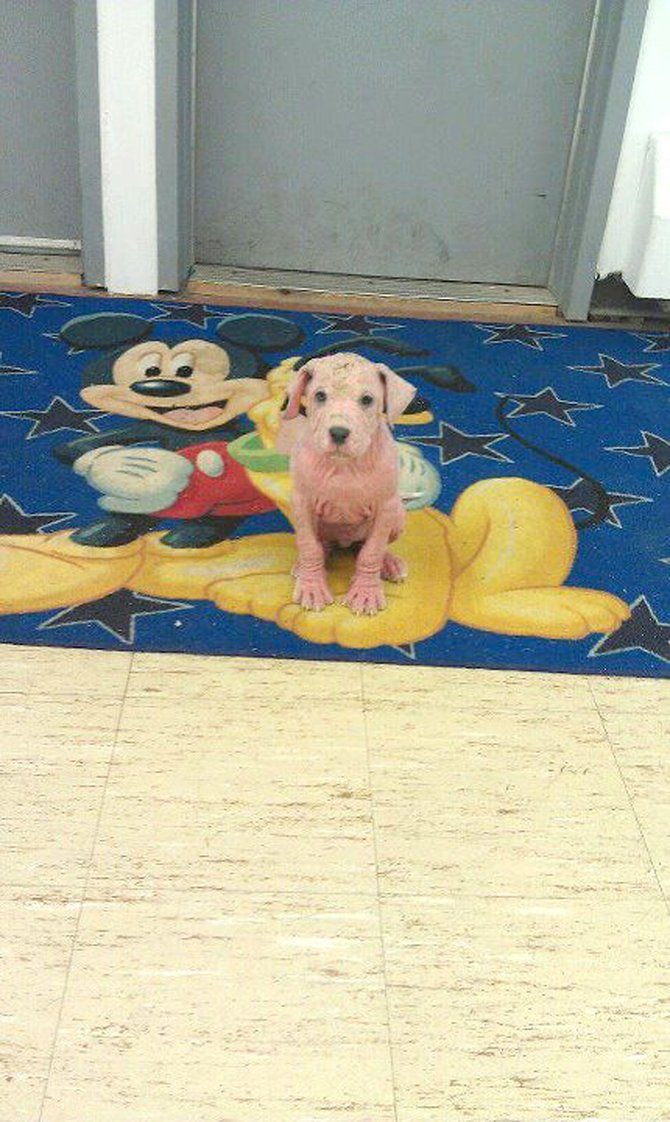 A pit bull CNY SPCA staffers have named Pinky was found by an apartment complex in Salina suffering from a case of mange so severe he had no hair on his body. A reward of $1,000 is being offered for information leading to the arrest of his owner on animal cruelty charges. Meanwhile, Pinky is healing at the Molloy Road shelter, where it could take six months to a year for him to fully recover.
Stories this photo appears in:

The dog was huddled next to a trash bin at an apartment complex on Court Street in Lyncourt, barely recognizable. He wasn't tawny or tan or black or gray; he was pink from mange. At 10 weeks old, he was all alone, abandoned by his owner. On July 12, the puppy was picked up by the Salina dog warden after he was reported wandering in the area and brought to the CNY SPCA, where his case of mange was deemed so severe that it amounts to animal cruelty.