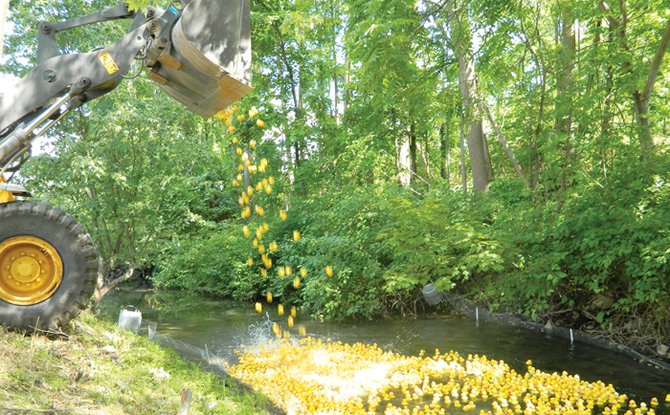 A front-end loader was used to dump 4,000 rubber ducks into the creek behind the Kinney Drugs building for the race from there toward the Kelly Street bridge.
Stories this photo appears in:
Another busy weekend in the village includes Curbstone Festival and St. James Jumble Sale
More than 100 people jammed the freshly-cleared creek edge behind the CVS in Skaneateles to watch as 4,000 yellow rubber ducks floated swiftly down the water in the first-ever Duck Dash fundraising event. In the end, it was a duck named "Drake" who won first place, and $1,000, for its owner Jack Mahoney.