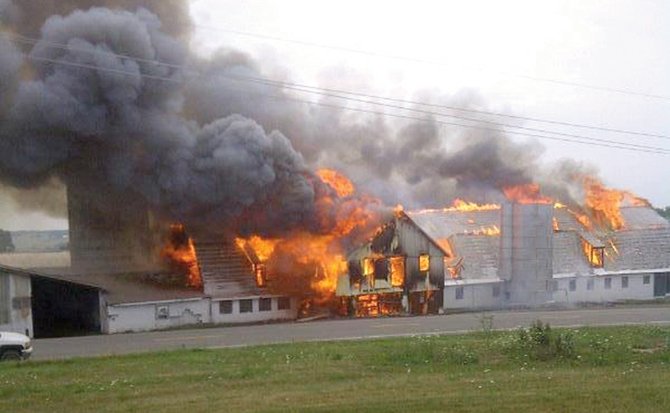 A huge fire consumed the main barn complex at Fesko Dairy in Spafford last Thursday, July 19. The cause of the fire remains unknown. More than 10 local fire departments responded to the blaze while passersby stopped their cars on Route 41 to help owner Chris Fesko and her employees save animals form the barn.
Stories this photo appears in:

Fesko Dairy picking up the pieces following fire at main complex
A mere six hours before fire erupted on Thursday, July 19, at Fesko Dairy on East Lake Road in Spafford, owner Chris Fesko was high above the property taking aerial photos of the farm. No one was the wiser that by 3 p.m. a blaze would begin burning through the nearly 100-year-old farm's main dairy complex, taking the lives of 40 yearling calves and three pigs.