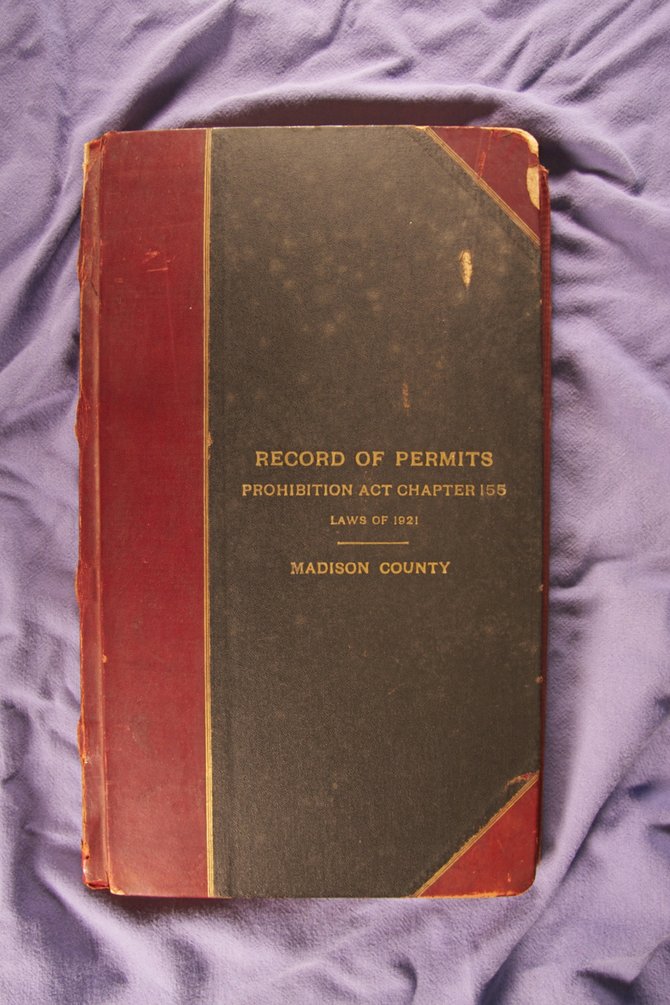 A record of "fruit juice permits" held in Madison County. After the production of alcohol was outlawed across the United States in January 1920, a number of pharmacies, private residences and Colgate University were allowed to make 200 gallons of fruit juice for personal use.
Stories this photo appears in:

From the Madison County Historian
Prohibition was an interesting time in American history. In 1919, Congress passed the Volstead Act which prohibited the production of alcohol, determined what an "intoxicating" beverage was and set penalties for anyone who broke the law.