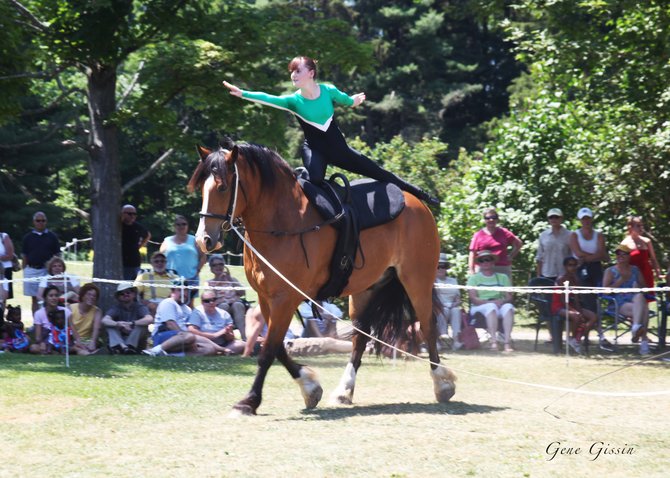 A member of the Root Farm Vaulting team demonstrates a vaulting maneuver during the 2011 Lorenzo Driving Competition in Cazenovia. This year, the team will be performing on July 21 and 22, during the show.
Stories this photo appears in:

Spectators coming to the Lorenzo Driving Competition, being held at the Lorenzo State Historic Site in Cazenovia on Saturday, July 21 and Sunday, July 22, will have the opportunity to observe the sport of vaulting.