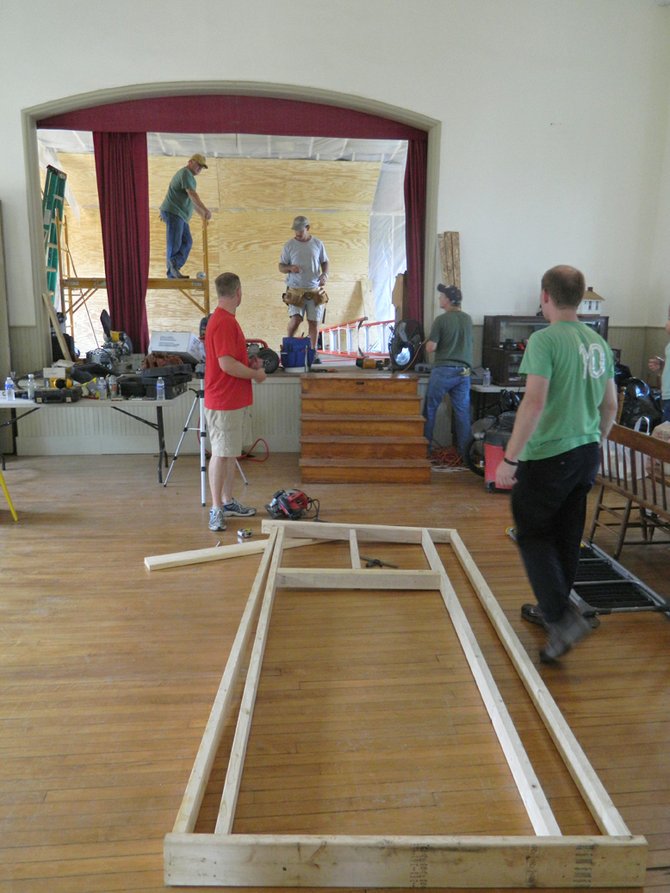 Volunteers from Welch Allyn worked all day Friday, July 13, renovating the stage area inside Borodino Hall as part of the Skaneateles company's annual corporate social responsibility campaign.
Stories this photo appears in:

Anonymous benefactor, group of Welch Allyn volunteers help historic building remain viable
The Spafford Area Historical Society, which has been working for more than a decade to renovate and restore the historic Borodino Hall at the four corners in Borodino, has recently received some much needed — and somewhat unexpected — help from members of the local community. Employees of Welch Allyn volunteered their time to rebuild the deteriorated stage area of the hall while an anonymous benefactor recently paid for a complete exterior paint job on the building.