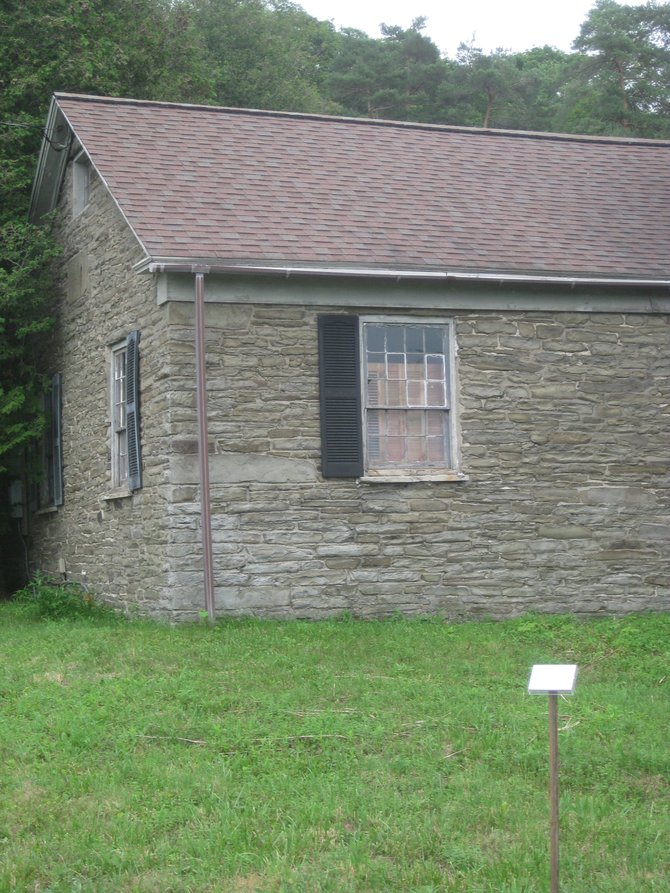 The Stone Church on Stearns Road, which was once the residence of local artist Merrill Bailey, is featured on one of the two bike loops offered by CPF in July. Temporary signage informs visitors of the area and its surroundings.
Stories this photo appears in:

A trip along the back roads of Cazenovia is a visual treat. Winding through a natural landscape of rolling hills and glacial features, the roads yield ever-changing views of land use — a woodland here, cultivated field there.