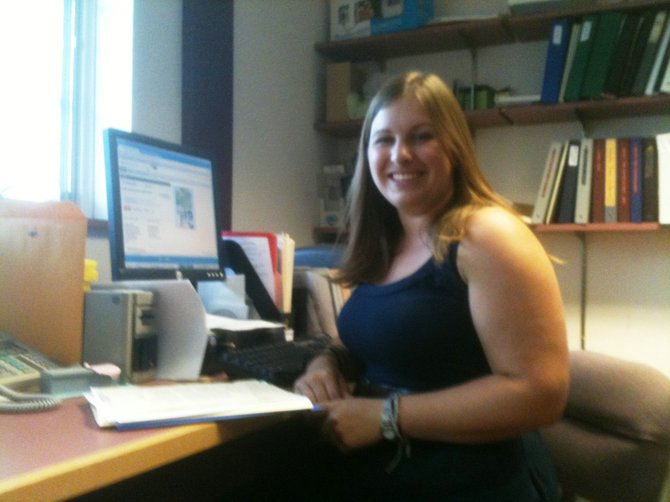 Cazenovia Public Library Historian Elisha Davies examines a letter dated Feb. 28, 1919, from John J. Pershing, commander in chief of the American forces in WWI. The letter is just one of the interesting items the library staff finds within the pages of books donates for the annual sale.
Stories this photo appears in:

This year, when visitors arrive at the Friends of Cazenovia Public Library Book Sale at the new starting time of 9 a.m. on Saturday, July 28, they will, of course, pass the penguin, at one point take a break from shopping in the tent and the newly-air-conditioned Community Room by sitting on the Janet Andrews memorial benches to the right of the barn door – but, eventually, find themselves in the crown jewel of the book sale venues – the barn.