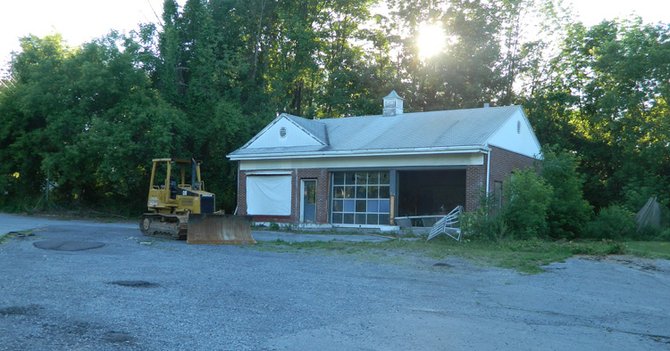 The old Mobil station as it looked for more than a decade before its recent demolition.
Stories this photo appears in:

Owner hopes to revitalize entire acreage
This week, the infamous and decade-long defunct Mobil gas station at the corner of W. Genesee and Fuller streets was razed by bulldozers and backhoes, and a layer of seeded topsoil spread to grow while plans are made by the owner for future use of the lot. What will replace the former gas station, and what will happen to the defunct BP gas station in the adjoining lot on W. Genesee Street, is currently under consideration by the landowner, who hopes to create a development master plan during the next few years.