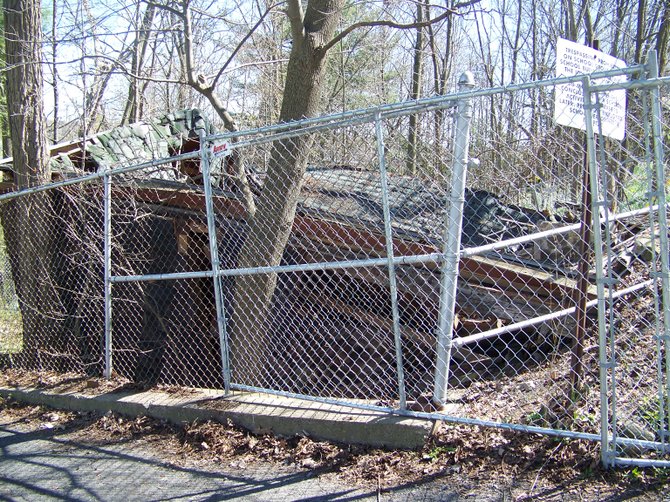 The village of Baldwinsville fenced in the area around this garage at 104 Oswego St. earlier this spring because it violated Section 28-A of the village code, specifically public safety as students walking to and from school would play in the area. Officials are waiting for the owner to tear it down and remove it.
Stories this photo appears in:

Gregg Humphrey has been busy "cleaning up" the village. As Village of Baldwinsville Code Enforcement Officer, Humphrey can be seen driving all around the village checking out nuisance properties and investigating residents' concerns.