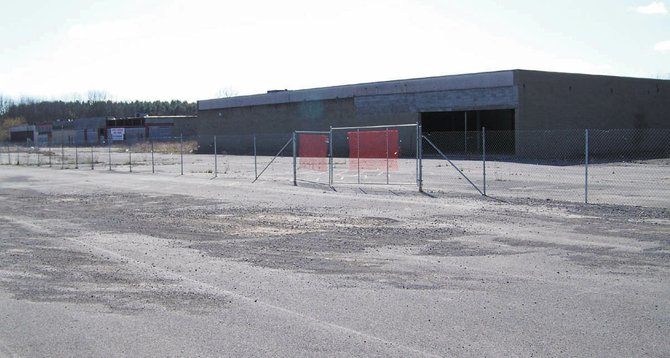 The former site of the Tri County Mall is pictured before property owners installed a more secure fence around the perimeter to keep out trespassers. Since then, the fence has been breached.
Stories this photo appears in:

Gregg Humphrey has been busy "cleaning up" the village. As Village of Baldwinsville Code Enforcement Officer, Humphrey can be seen driving all around the village checking out nuisance properties and investigating residents' concerns.