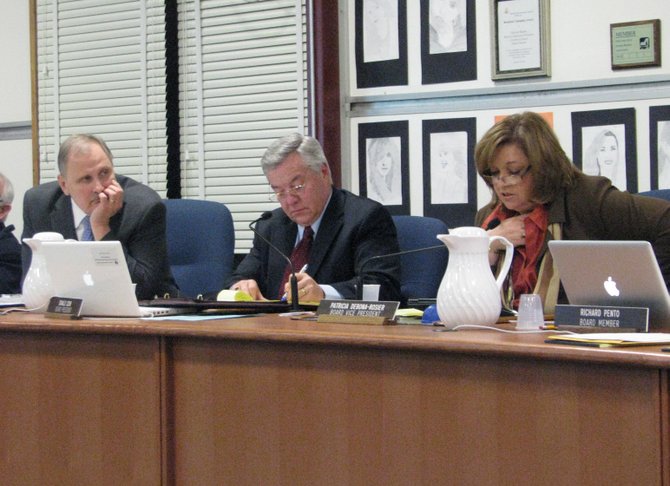 Liverpool Superintendent Dr. Richard Johns, left, listens as school board member Pat DeBona-Rosier speaks during a board of education meeting Monday Jan. 23. Between them is board president Don Cook.
Stories this photo appears in:

With a $10.3 million budget gap looming, the Liverpool Central School District faces a difficult budget season ahead. However, the board of education soundly rejected the possibility of reducing kindergarten to a half-day program, as well as the idea of closing an elementary school before the fall of 2013. The school board was asked to consider those proposals at its regular board meeting Monday, Jan. 23 by Superintendent Richard Johns as possible cost-cutting measures. Johns emphasized that he was not recommending those measures, but that they had been suggested to him by members of his administrative team and that he wanted to bring them forth to the board before including them in or rejecting them from the budget he'll present to them Feb. 27.