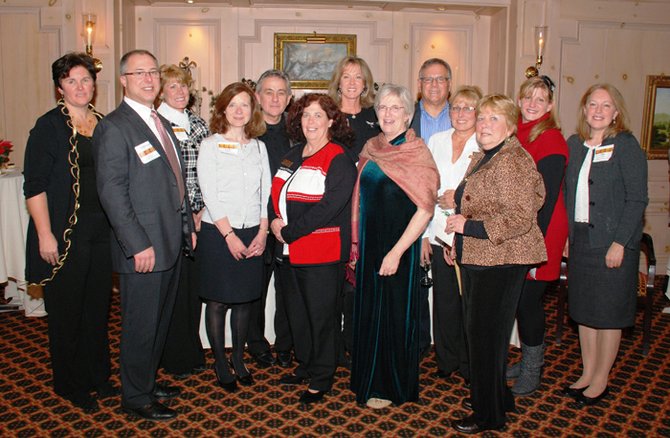 Members of the Skaneateles Area Chamber of Commerce Board of Directors posed for a picture at the chamber's annual Christmas dinner this past December. Included are new members Tom Grant, second from left, and Rita Trenti, far right. Also pictured, from left: Sue Dove, Susan Greenfield-Murphy, Sandi Mulconry, Alain Castel, Anne Bishop, Pam Schoener, Sarah Wiles, Joe Panzarella, Elaine Slater Kogler, Rita Drake and Tracie Barnes.
Stories this photo appears in:

The Skaneateles Area Chamber of Commerce recently welcomed two new members and two re-elected members to its board of directors at the first board meeting of the year on Jan. 18.