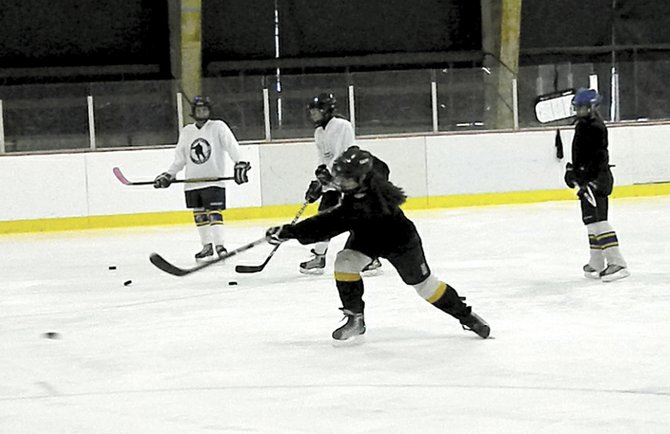 The Skaneateles Lady Lakers varsity girls hockey team has grown in talent and community support in its three years as a sanctioned high school team, but remains a bit unknown in town. The team has two more home games to play before playoffs begin Feb. 1.
Stories this photo appears in:

The Skaneateles girls varsity hockey team is coming to the end of their season, hoping and intending to win their playoff games and end up state champs. "We started a little rough, but now we're back on track," said team co-captain Nina Elia, a senior at Skaneateles High School.