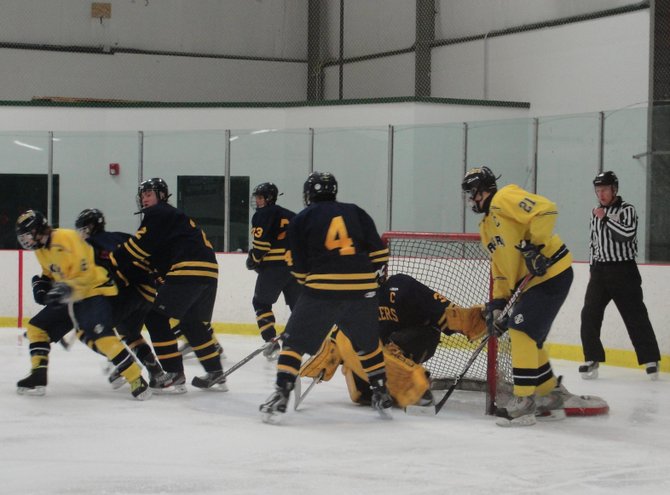 Forward Brian Gara (21) prepares to recover a loose puck and tie the game 1-1 in the second period of the Laker showdown, Jan. 19 at the Morrisville IcePlex. The two teams ended the game in a 2-2 tie. So far this season, Gara has logged nine goals for the Cazenovia varsity hockey team.
Stories this photo appears in:

Lakers stay in good position for playoff berth
Lodged in third place in Division II, the Cazenovia ice hockey team's only real chance to move up the top of the standings came when it faced the first and second-place teams in the league in consecutive games – and against them, it could only manage a single point.