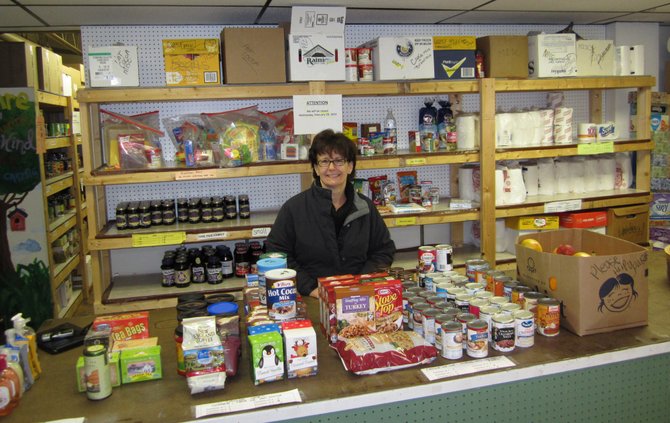 Linda Napier, Director of Fayetteville-Manlius Community Outreach, runs the counter at the food pantry at 122 East Seneca Street in Manlius. Thanks to the Central New York Food Bank and the success of local holiday food drives, the food pantry in Manlius is well stocked. Demand remains on the increase throughout the year.
Stories this photo appears in:

Local food bank and food pantry workers are pleased with the amount of food they took in during food drives over the holiday season, but remain concerned over the long term stocking of local pantries.