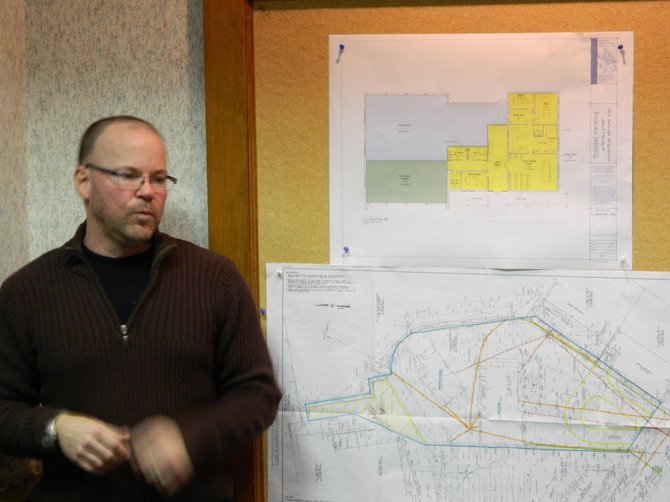 Architect Andrew Ramsgard presents his tentative ideas for renovating the Fennel Street fire station. In the plans at the top right, the yellow section is the proposed village offices, the light blue is the proposed police department and the green is the extra space.
Stories this photo appears in:

Idea to renovate Fennell Street fire station and relocate municipal and police departments there
Should the village board of trustees sell the current village offices on E. Genesee Street, use the profit to renovate the old firehouse on Fennell Street and move the village offices and the village police department into the renewed structure?