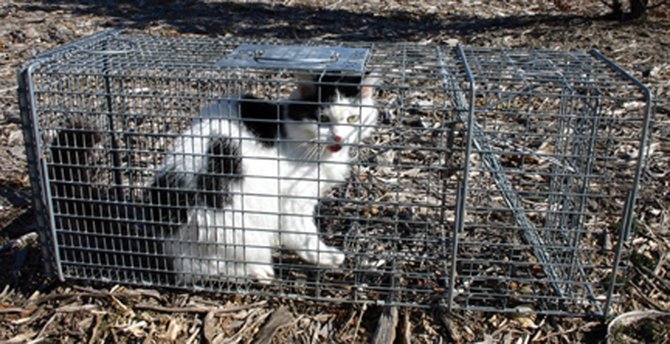 The town of Salina held a public hearing Monday night to address the possibility of a moratorium on part of its cat law, but the issue was tabled without any action being taken.
Stories this photo appears in:
When the Salina Town Board Monday night tabled its vote on a moratorium that would pause prosecution of feral cat caregivers, residents reacted. "The overwhelming number of people [present at the public hearing], who are in favor of the moratorium, was considerable, with so much information provided to back these opinions up," said Jan Markarian, resident and member of the Animal Alliance of Greater Syracuse. Her concern, she said, was why the board would not read aloud the emails and letters received at the public hearing. "If there are people who could legitimately not make it tonight, then at least read their comments so that [they are] public," Markarian said. "We played by the rules of making [comments] public by coming out. Some people chose not to. We have no idea the numbers of people and what [their emails and letters] represent." Eleven people spoke out during the Feb. 27 public hearing. Nine were in favor of adopting a moratorium that would ease a law that fines animal advocates who care for feral cats.