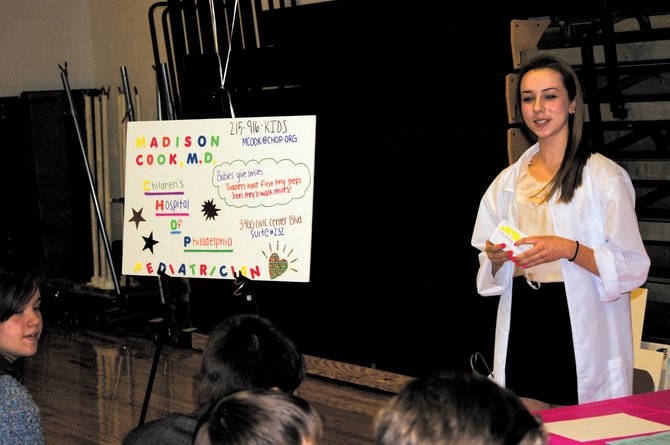 At CBA, college preparation begins in junior high when students perform a self-evaluation to determine possible career interests. They select a career to research, then present, actually playing the role to peers, teachers and parents at a Career Fair.
Stories this photo appears in:

Christian Brothers Academy prides itself in its college preparatory education. Since 1900 the school has offered an education, steeped in Catholic, Lasallian values, that is unmatched in Central New York. Brothers Pride abounds in the classroom, on the athletic field, in the performance hall and extends to the real world where CBA graduates excel in their professions and service to their communities.