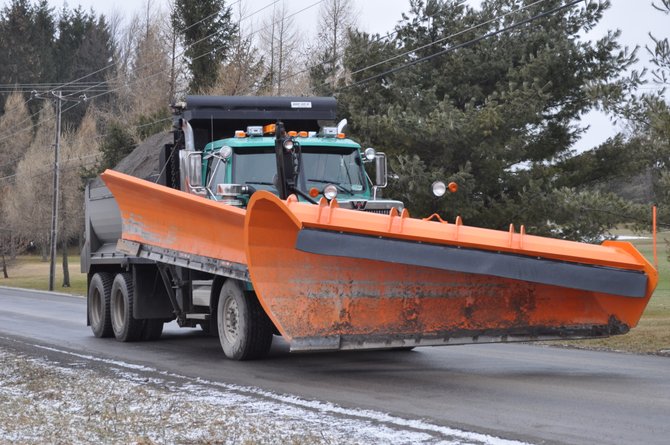 Rickey DeKing drives a Cazenovia town snowplow along Ballina Road. With low snow accumulation, town of Cazenovia snowplows haven't seen much action this winter, with 60 less trips than the highway superintendent expected. Syracuse has only gotten 37.2 inches of snow as of Feb. 23.
Stories this photo appears in:

Working as a snowplow driver in Cazenovia for 30 years, Rickey DeKing said he has never seen a winter like this one.