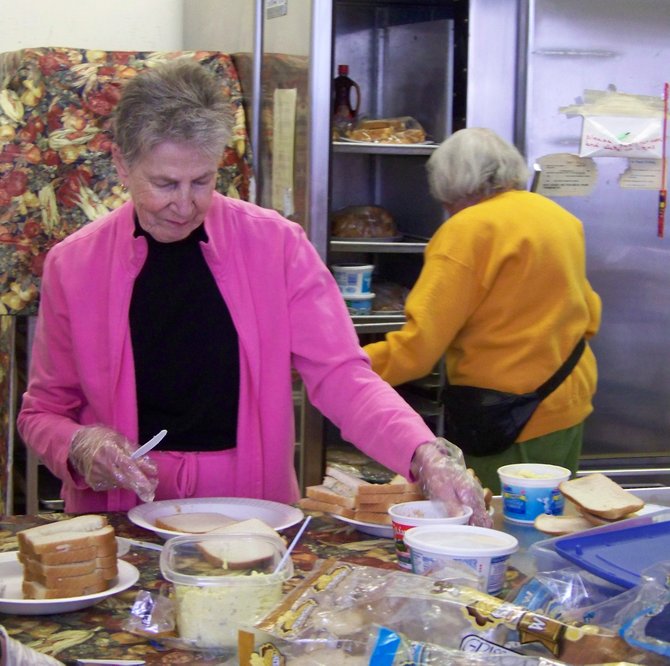 St. Mary's volunteer Caroline Rocco makes tuna fish sandwiches, while Jeanne Comerford places them in the fridge for the 2009 Lenten Luncheon series. This year's Lenten Luncheon series kicks off this Friday at the First United Methodist Church. St. Mary's will again host the first lunch, which is preceded by a 12:05 p.m. meditation led by Father Joseph Scardella from St. Mary's.
Stories this photo appears in:

Church Women United of Baldwinsville and the Baldwinsville Ministerial Association will again sponsor the 2012 Lenten Luncheon Series at 12:05 p.m. every Friday during Lent with a meditation in the First United Methodist Church.