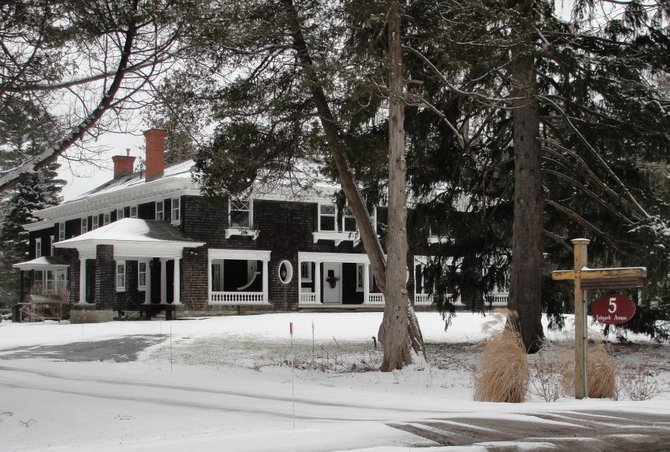 The historic home located at 5 Ledyard Ave. is undergoing a $4 million renovation project, that will restore the structure. The financial planning firm 54Freedom operates out of the building, alongside numerous locally run businesses.
Stories this photo appears in:

54Freedom moves into 5 Ledyard Ave., restores structure
As the Cazenovia-based national financial planning firm 54Freedom continues to increase its workforce and improve its headquarters at 5 Ledyard Ave., everyone involved shares a common bond: their zipcode.