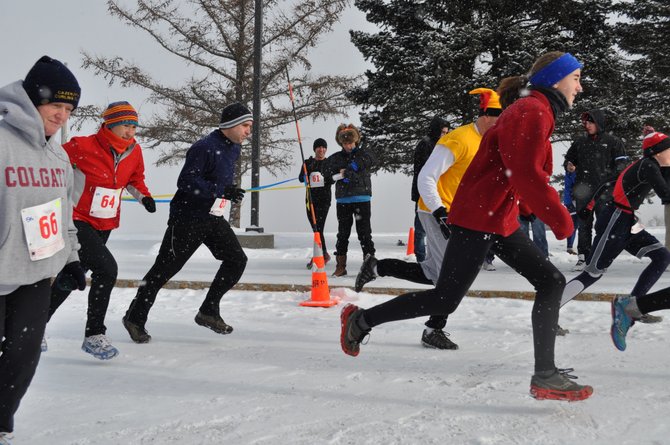 Participants in the United States Snowshoe Association qualifying 5k race begin their trek in front of the Highland Forest Skyline lodge on Feb. 12 as Cazenovia resident and event organizer Chary Griffin, center, wearing a Russian ushanka hat, starts her timer. Racers had planned on competing in the 5k and 10k jaunts using snowshoes, but were allowed to wear running shoes due to lack of snow. Cazenovia High School student Rae Tobey, 18, won the 10k race and will compete in the USSSA National Championship, to be held Feb. 25 in Frisco, Colo.
Stories this photo appears in:

Local to compete in national snowshoeing championship
With scarce snow accumulation, area snowshoe racers jettisoned their distinctive footwear and strapped on sneakers to compete at Highland Forest on Feb. 12.