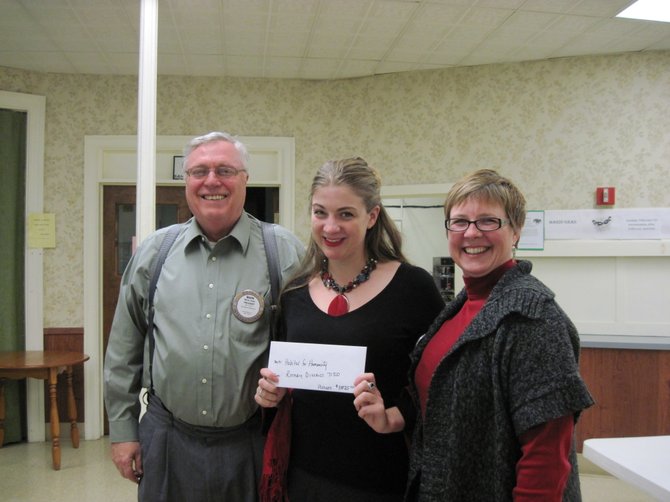 Baldwinsville Rotary Club President Marv Joslyn, left, and president-elect Sally Fedrizzi, right, present a $3,825 check to Habitat For Humanity's Resource Development Director Kristin Earle. The money was raised by Rotary clubs throughout Central New York in one week's time.
Stories this photo appears in:
Clubs present $3,825 check to Habitat for Humanity
After reading an article about Habitat for Humanity's struggle to complete a project damaged by vandals, Sally Fedrizzi, president-elect of the Baldwinsville Rotary Club, decided to take action.