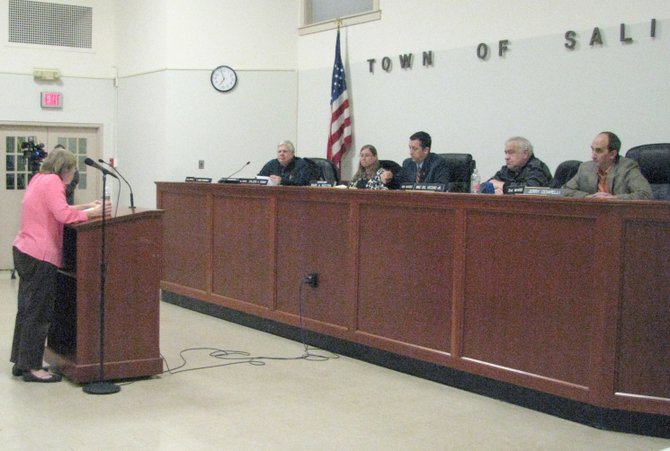 Linda Young of Kitty Corner, a cat rescue organization in Liverpool, speaks to members of the Salina Town Board regarding the town's cat law at the town board meeting Monday, Feb. 13. Several residents spoke against the law at the meeting.
Stories this photo appears in:

Several residents appeared before the Salina Town Board Monday night to address the town's controversial cat law, which is Chapter 70, sections 19 to 21 of the town code. Under the auspices of following said law, Salina's animal control officer has been setting traps throughout the town after receiving nuisance complaints. Those traps have captured cats – some of which are feral, or wild, cats, but some of them are family pets – which the ACO has then transported to the CNY SPCA. If the animals aren't claimed within five days, the animals can be put up for adoption or euthanized. According to the residents who spoke at Monday's meeting, neither the animal control officer, the neighbors who made the complaints nor the SPCA made any effort to locate the trapped cats' owners.