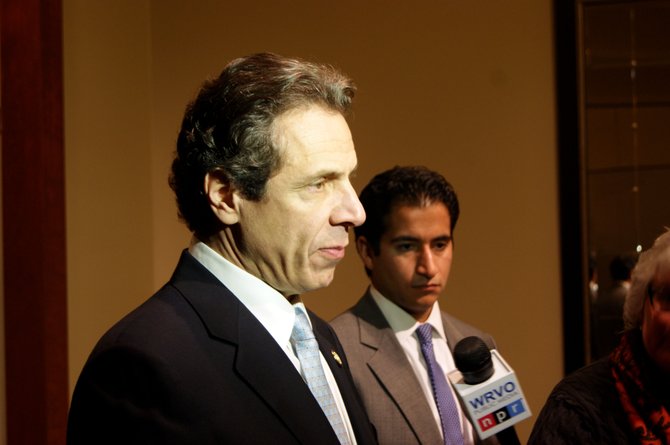 Gov. Andrew Cuomo presented his budget address in Onondaga County Wednesday, Feb. 8.
Stories this photo appears in:

The state budget process has long been marred by an overwhelming amount of politicking and grandstanding. An on-time budget was rarely heard of until 2011, the first budget season of Gov. Andrew Cuomo's tenure at the helm of the state.