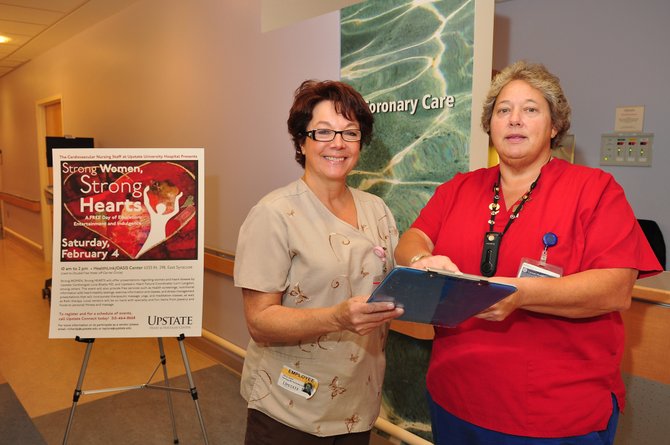 Alicia Taylor, RN, left, and Patricia Richardson, RN, discuss plans for Strong Women, Strong Hearts.
Stories this photo appears in:

When it comes to matters of the heart, women tend to put their own needs aside to care for the needs of their loved ones. That's great for the loved ones, but it could prove deadly for the woman whose own heart needs tending and mending.